Healthcare Comes At A Significant Cost To The Environment
When it comes to healthcare, the association feels obvious: hospitals make the sick healthy. It is true for almost every individual. But for society as a whole?
A number of bioethicists and philosophers think not – that the world's premier system for healing individuals does so at considerable cost to the environment, the economy, even the public health itself. They cite a list of factors as evidence of the industry's unsustainability: ever-increasing costs, a dependence on single-use products, a mindset that has patients demanding – and often receiving – every resource available, to name a few. The result is that more resources, both economic and environmental, get fed into healthcare every year.
These are the same hospitals, of course, that have launched recycling, green purchasing and green design programs aimed at reducing those twin impacts. But bioethicists tend to view those changes as the environmental equivalent of a tummy tuck. A truly healthy and sustainable system, they say, will not emerge until the nation overhauls how it views and uses its resources.
"In order to have this wonderful healthcare system, we're doing things to undermine our environmental health," said Andrew Jameton, a bioethicist at the University of Nebraska and coauthor of the recently published book, "The Ethics of Environmentally Responsible Health Care" (Oxford University Press, 2003).
"You look at every stage of it, and hospitals are sort of the example of the general toxicity of the overall economy."
Jameton and co-author Jessica Pierce, a philosopher at the University of Colorado, Boulder, see not just a problem with healthcare. On almost every level, they argue, America's production and consumption of goods and services is unsustainable.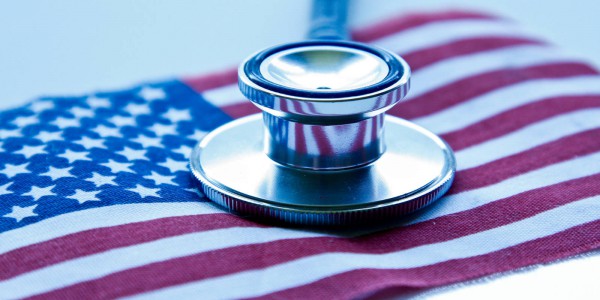 Battle To Healthcare
They take their battle to healthcare, however, because an industry with a moral imperative to promote good health also has an imperative to lead the change, they say.
Instead, they see it failing on several fronts: – Americans spent $1.6 trillion on their health in 2002, a 9.3 percent increase that outstripped the economy's growth for the fourth straight year. Spending averaged $5,440 per person – 13 percent of the country's total economic output – and accounted for almost 50 cents of every dollar spent worldwide on healthcare.
American hospitals used and tossed 12 billion examination gloves in 1994, according to a 1998 study. The trash hauled away from a typical medical center contains twice as much plastic as ordinary municipal waste. While most gets landfilled, California alone incinerates 5 to 10 million pounds annually, according to state estimates.

Hospital administrators are just starting to turn from a design and architecture that strands patients – and workers – in a sea of vinyl, concrete and asphalt, locking out Mother Nature and her widely recognized powers to heal.

The industry uses a number of chemicals that do little for health, from cleaners that put janitors at risk to toxic plasticizers in IV bags that leach into potions administered to patients. healthcare organizations have spent the past few years trying to remove every last bit of mercury from their confines, but efforts to remove the plasticizer went nowhere until California OK'd a rule, set to take effect in October, requiring warning labels on all products with the chemical.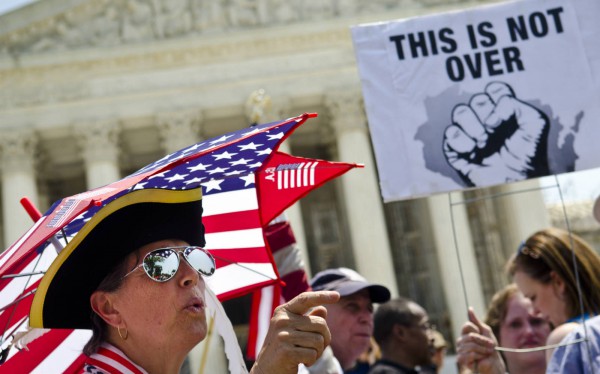 Few question the benefit modern medicine has bestowed upon society – from increased life spans to reduced child mortality rates.
At the same time, the healthcare industry – and society as a whole – gives short shrift to efforts more likely to improve public health, said David Magnus, co-director of the Center for Biomedical Ethics at the Stanford University Medical Center.
"There's no doubt our main focus is on developing high-tech solutions that allow us to get ever better at diagnosing … diseases," he said.
Take heart disease. The fight against it can take either of two routes: encouraging people to change their lifestyles – eat better, exercise more, use less chemicals – or continuing to develop new cardiovascular drugs and surgeries.
"We focus most of our resources on the latter," he said. "And that does have environmental consequences."
And while other industries – notably manufacturing – have taken steps to reduce their "environmental footprint," the nation's healthcare system in many respects is just beginning to pluck the lowest hanging fruit.
Greening Up Healthcare
Of course, it's easy to tell an auto manufacturer or bottling plant to stop using so much stuff. The battle to "green up" healthcare quickly gums up with emotional quandaries manufacturers never confront: Who, for instance, is to tell your grandmother she can't get a dialysis? Or that yet another test to diagnose your mystery ailment is unjustified. That leaves the battle, for the most part, on the margins. But even there hospitals are finding significant savings.
"Everything we touch – the volumes are huge," said Katherine Gerwig, Kaiser Permanente's environmental stewardship director.
This year in Oakland and Berkeley, the Alta Bates Summit Medical Center hopes to start recycling "blue wrap," the blue plastic cloth bundling all the surgical instruments needed for a specific surgery.
Sterile as the doctor's scalpel, blue wrap ends up in the garbage before the patient even enters the operating room.
In 2002, Marathon Recovery, a subsidiary of Boise Cascade, started collecting it from California hospitals, netting 15 tons of blue wrap and other plastic films that ended up in synthetic wood shingles. Last year it was on pace to collect 40 tons.
Alta Bates Summit expects to contribute 15 tons alone in 2004, and administrators see so much money in reduced garbage fees they plan to bump cardboard – which a vendor pays to pick up – from its one large baler to make room for blue wrap, which a hauler charges to cart away.
That's just the tip of the iceberg, said Jack McGurk, environmental management branch chief at the California Department of Health Services. "We are going to see a drastic reduction in medical waste streams over the next couple years," he said. "You can already see that with blue wrap."
More tonnage will come from red "sharps" containers used to dispose of old needles. Today's containers get thrown away with the needles. Two competitors this year will launch a service allowing California hospitals to replace the containers with reusable ones that can be opened automatically, emptied and cleaned.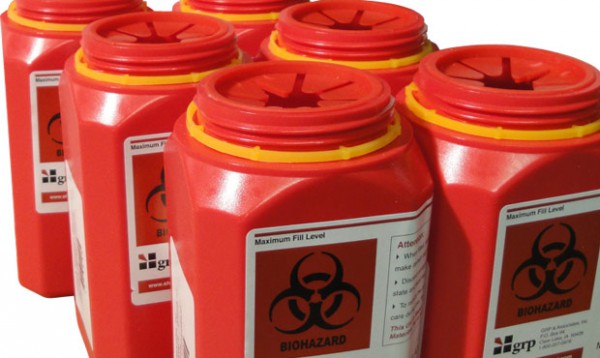 Savings should run from 13 tons for the modest 250-bed John Muir Medical Center in Walnut Creek to 25 tons or more for a giant facility like the Stanford University Medical Center, according to state estimates.
Lighter, stronger biohazard bags allowed University of California, Davis medical center to shave 20 tons MDNM. Cleaning, refurbishing and reusing single-use instruments, such as scalpels and bone saws, cuts 450 tons nationwide from the waste stream, McGurk said.
There's a bottom-line component, too: Alta Bates Summit expects to slice supply costs for some surgeries in half.
"Healthcare is demonstrating leadership that is quite nascent but quite deep and profound," said Davis Baltz, California program director of healthcare Without Harm. The industry, he added, "is moving quite quickly to some fundamental changes and imposing a new yardstick for what environmental success is."
These efforts, piecemeal as they may be, separate healthcare from other industries and are creating a new yardstick for measuring environmental success, Baltz said.
"Healthcare is trying to more fully account for the environmental health costs of making a buck.," he said. "You can't grab the short-term gain and put off the future cost of cancer or a degraded environment to future generations.
"If we're going to move to a global economy, we can't take more than we give." The business of medical waste. Still, those doing the hauling see medical waste as a growth industry.
An aging population's increasing healthcare needs will "offset more than a little bit" waste reduction efforts under way now, said Terry Shain, district manager for Stericycle Inc., California's largest medical waste hauler.
Nor do regulators know just how safe the disposal system really is. California sends 100 million pounds of biohazard waste to the landfill every year. Roughly 92 percent is routed through industrial microwaves or steam sterilizers.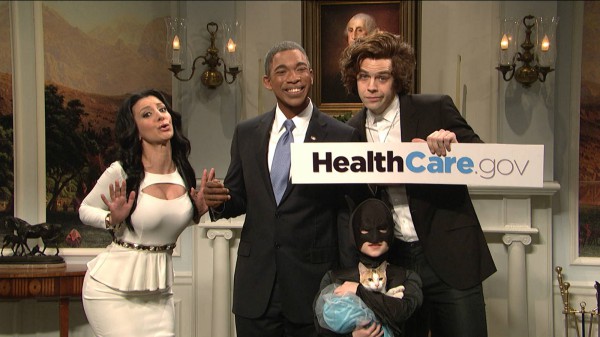 The end product is sterile, but regulators checking on workers' safety found little proof of the efficacy of workplace safeguards, said Barbara Materna, chief of the Occupational Health Branch of California's Health Services Department.
"There's surprising little, considering this is a science that's growing as we phase out incineration," she said.
Take steam sterilizers. Also called autoclaves, medical waste ones operate under negative pressure, so when the chamber opens air rushes in, not out past workers' faces.
Still, some steam always escapes, and Materna wants proof it is harmless.
It's these and other items Materna wants researched, and the state has picked Stericycle's San Leandro autoclave facility for a baseline audit of the entire process – looking at ergonomic hazards, air quality, potential exposure risks. Results are due out later this year.
Then there's incineration. The state's last commercial incinerator, in East Oakland, closed two years ago after considerable community pressure. While state law is a bit murky on this, the most hazardous items of the waste stream – trace chemotherapy waste, outdated drugs, pathological tissues and cultures – still must be burned to be legally disposed. That's 5 million to 10 million pounds going up in smoke, according to McGurk, most of which gets shipped to a Stericycle incinerator in Salt Lake City.
Keeping Hospitals Clean And Natural
Trash isn't the only front.
Gerwig, Kaiser's environmental director, takes her fight to the loading docks, trying to keep problems out of the hospital in the first place.
A standard blood pressure cuff, for instance, contains 3.4 ounces of mercury and costs $264, $35 less than a mercury-free version. But once Gerwig tacks on cleanup, handling and other disposal fees associated with the metal, the total price balloons to between $1,031 and $1,786 per cuff, according to Kaiser's figures. So products with mercury rarely, if ever, make it into the hospital.
Gerwig aims to do the same with vinyl, which releases harmful vapors – that "new carpet" smell, for instance – and often contains toxic plasticizers to make it flexible.
She's found tough sledding. The chemical is in everything from carpet to IV tubing, and suitable replacements meeting a hospital's standards don't exist, Gerwig said.
"We've said for years we want to phase out vinyl products," she said.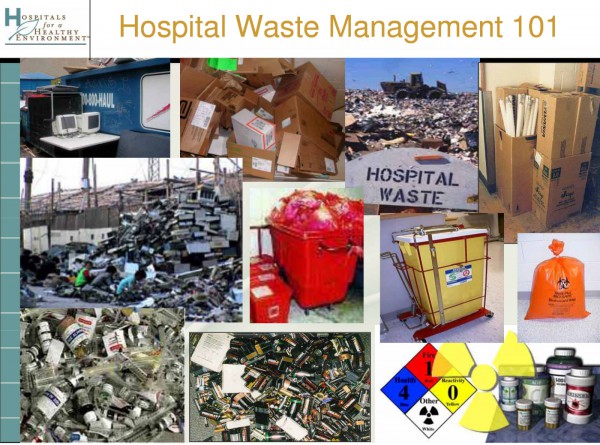 The Third Major Front Is Hospital Design
Kaiser plans to build 19 new hospitals and dozens of medical office buildings – 30 million square feet – in the next 10 years. Architectural templates call for blueprints with more natural light, less pavement and eco-friendly flooring.
The order is so big manufacturers are developing products like vinyl-free carpet to meet Kaiser's needs, Gerwig said. Administrators are also starting to see value in a more "natural" setting.
Exposure to nature reduces stress, be it a garden stroll, a window view, even a photo, said Roger Ulrich, director of the Center for Health Systems and Design at Texas A&M University and one of the nation's foremost authorities on the link between nature and health. "There are very reliable findings across labs, across field studies, across cultures that this effect is fairly large and impressively quick. It takes about three minutes to kick in," he said.
The view need not be of Yosemite Valley, either. Even "fairly unspectacular stuff" is therapeutic to a patient waiting for a cancer diagnosis or about to undergo painful surgery, he said. Patients exposed to nature need fewer narcotic injections and shorter recovery times, Ulrich said. The link is so strong that Legacy Emmanuel Hospital and Health Center in Portland, Ore. installed floor-to-ceiling windows in its intensive care unit.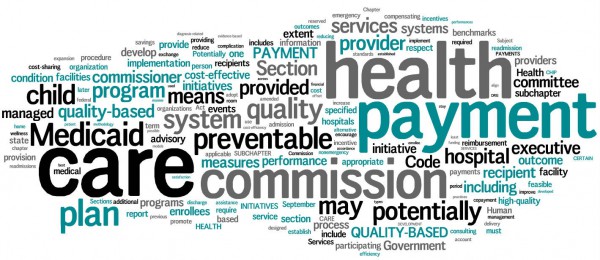 The windows look out at a flowering garden terrace and over treetops. Given the spectacular cost of a night's stay in an ICU unit and the expected improvement to recovery times, Ulrich said, "it is not an exaggeration to suggest … that each leaf and each flower (patients) are looking at becomes almost worth its weight in gold."
Reality of limited resources What makes such progress maddening, say bioethicists, is that it remains chump change compared to what's required to make healthcare sustainable. The 80-year-old with multiple organ failure who nonetheless receives an expensive dialysis is the real problem, Magnus said – not whether the ICU unit has a window or the plastic gets recycled.
Few in Great Britain are outraged that 80-year-olds don't have access to dialysis, Magnus said. Americans seem to treat it as a birthright. "That's going to be really hard to change in the U.S., because of our inability to really accept the reality … that resources are limited."
"The public doesn't say, 'Gee, it's a shame my husband has Parkinson's at such a young age," he added. "They say, 'When can my husband get into a gene therapy trial?'…
All those things drive an increased cost, and you just wonder how much it can go up."
The ideal healthcare system, Pierce and Jameton write in their book, would treat patients with any condition but limit the range of therapies available – offering, for example, fewer diagnostic tests or limiting the number of ventilators.
But would you send your mother or daughter there?
"I'm not sure," Pierce said. "When a doctor tells you you can do everything, you want to do it. We need to change that."