(HealthAndLovePage) Forget about ornaments and build up your libido in a natural way – using some of the aphrodisiac foods. There are a lot of products in your kitchen that can help you in this. You should only recognize them. Apparently ordinary, but the lunch can give you a new dimension of your intimacy.
The relation between food and your libido is as old as the world. Many historical figures used their food in order to seduce their partner: Marco Antonio fed Cleopatra with grapes; Casanova ate shrimps to improve his potency…
"Aphrodisiac foods" concept dates from mythology and is named after Aphrodite – the goddess of beauty. According to a legend, she ate little birds to increase her libido. Europeans, also, followed her example.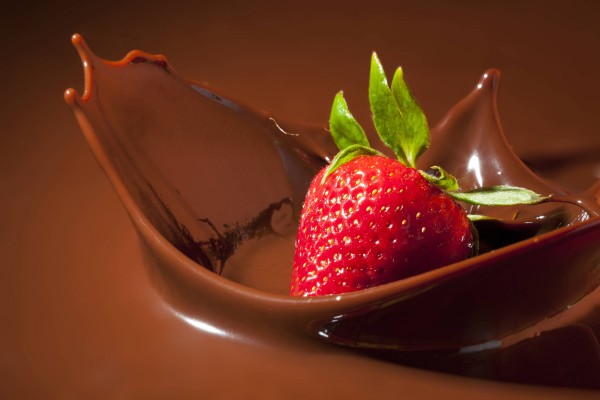 Till 18 century it was believed that the food we eat should be hot and wet in order to produce gases (the gases  produce potency). That is why seasoned food became very popular, especially spicy products.
Aphrodisiac Foods
Peach – It is full with iron. In 16 century it was King Jacob's favorite because it reminded him of woman's butt and her intimate parts of body.
Strawberries – It has symbolical value and there is no romantic dinner to pass without two people in love to eat them. It is a ritual of people in love.
Chocolate – It improves your good mood and the excitement. That is why it is highly recommended that you both drink a glass of hot chocolate before being intimate to your partner
Banana – It reminds of a male pole organ. Also, it is full with vitamin B6 that produces endorphin (the hormone of happiness) and provides energy for endurance.

Cereals -These will provide you with energy for a whole-night-making-love.

Apple – It is believed that contains sugar that relates the lovers forever.
Eggs – One big egg has only 71 calories and is full with the vitamins and minerals needed. In paganism, the egg was considered to have supernatural powers, but today is the the best of aphrodisiac foods – viagra replacement.
Tomato – In the period of renaissance, it was very erotic to look your partner eating big, fresh and juicy tomato. Mmm…
Hot chilly pepper – It provides energy, endurance and increases the libido.
Honey and nuts – This is the most famous combination of aphrodisiac foods great for long, long, but long night full of passion.
Sesame – in ancient times it was the secret substance in every woman's meal to seduce her husband.
Fig – In antique Greece it was the sacred fruit because was Cleopatra's favorite food. When you cut it in half it reminds of women's pole organ.