(HealthAndLovePage)
Your immune system can protect you from viruses, germs and illness, but your style of life can affect on how well you immune system will do this.
Try to change your bad habits such as not enough sleep, no exercise and isolation and make yourself a kiwi grapefruit with mint drink.
You should know that just one kiwi provides over 100% of your daily value for vitamin C and grapefruit is the biggest cholesterol fighter.
Immune System Booster – Kiwi Grapefruit with Mint Smoothie Recipe
Ingredients:
1 kiwi.
2 small sticks of mint.
2 teaspoons of lemon juice.
2 teaspoons of maple syrup.
2/3 cup of cold grapefruit juice.
2 teaspoons of protein powder.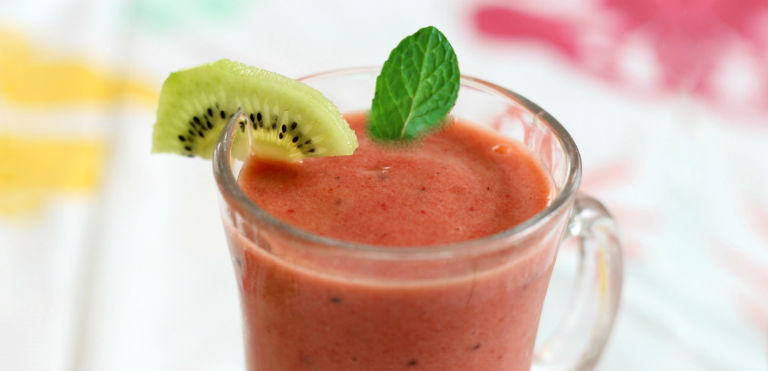 Preparation:
Leave one slice of kiwi for decoration. Peel the rest part of kiwi, chop it well and put it into blender.
Leave on side one stick of mint and chop the rest into fine pieces. Add the mint leaves, lemon juice, maple syrup and grapefruit juice into the blender.
Mix it for 15 minutes, add the protein powder and mix it another 10 minutes.
Put some ice in a big glass and fill it with the mixture.
Decorate the glass with the slice of kiwi and mint stick and serve the cocktail with a straw.
ENJOY!