Online dating is a fun, easy, and convenient way to meet new people. There are several different online dating sites to choose from, with different options depending on what you're looking for in a future date.
Whether you're just looking to meet new people, have fun, and see where things go or are serious about finding a life partner, safety should be your main priority when dating online.
Of course, the majority of people you meet online will be great, but there's always the risk that you could end up meeting somebody who would do you harm. Thankfully, sticking to some general safety guidelines is the best way to ensure that your online dating experience is a pleasant one.
First dates can be scary – not only are you putting yourself out there but in the case of online dating, you're meeting a complete stranger from the internet! Doing the following things when dating online will help you feel safer when meeting new people.
Choose the Right Site
Some dating sites have strategies in place to help match you up with the right people and help you feel safer when speaking to and meeting up with people online. Bumble, for example, has a feature where only women are able to send the first message, which stops certain guys from harassing you – we all know that kind of guy who doesn't get the hint when you don't message back.
JustKiss is another good dating site that is set up to help you find the right match. The reason being is that it uses excellent matchmaking technology and detailed profile questions to help you find people who are actually what you are looking for in a date.
Be Selective with Information
When it comes to the information that you give out about yourself when dating online, the best thing to do is keep it to a minimum. Avoid giving out any information that might be used to identify you, such as your surname, your employer, or where you live.
All it would take is for somebody up to no good to find you on social media and find out things about you that you didn't want them to know.
Lock Your Social Profiles Down
Some dating sites allow you to connect your social media profiles, but this isn't always a good idea. Unless you're sure that there's no way somebody could use your social media profile to find out personal information about you, the best thing to do is decline any offers of connecting your profile to your online dating profile, and make sure that everything is set to private.
This way, if somebody does end up finding you on social media from your dating profile, they won't be able to learn much else about you than what they already know. Plus, it's always nicer to send somebody a link to your profile once you've gotten to know them and trust them than have that guy who messaged you once send you a random friend request.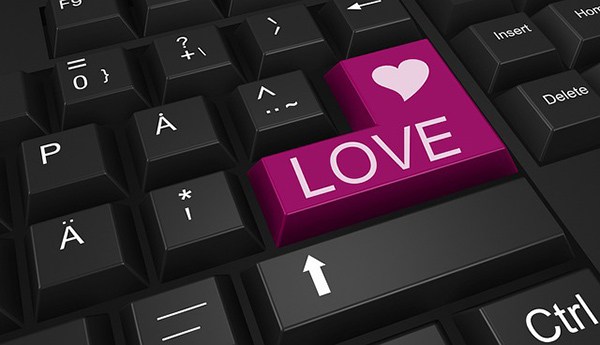 Tell Someone Where You're Going
If you've been speaking to somebody online for a while and have decided it's time to take the next step and meet them for a date, it's a wise idea to tell somebody where you are going.
You might even want to go one step further and share your location with them using your smartphone; you can do this on an iPhone using the 'Find My Friends' feature or send a location pin on Facebook Messenger.
Some people like to have a code system in place with a trusted friend who knows where they are. For example, if you're feeling uncomfortable or unsafe on your date, have a code word to send to a friend which means that they should come and pick you up immediately.
Chat in the App
Most online dating websites and apps have great messaging features that mean you can talk to your matches there without giving out any of your contact information. This is definitely the best way to go until you're ready to get more serious with somebody and trust them with your phone number.
Giving out your phone number early on to the wrong person could put you at risk of being harassed, and while you could always block them, it's an extra hassle that you don't need – and the fact that they have your phone number doesn't help matters.
Instead, go for an online dating site or app that has an easy-to-use messaging facility with push notifications, so you don't feel tempted to switch to WhatsApp or texting.
Meet in a Public Place
Always meeting in a public place is the oldest and often the most important rule of online dating. Of course, most of the people that you meet are probably going to be perfectly safe, great people, but it's always better to be safe than sorry.
Meeting in a public place is a good safety blanket as it gives you a chance to get to know somebody and figure out how you feel about them while being around others. And, when you're in a public place, it's much easier to leave if you do begin to feel unsafe or start getting creepy vibes from your date.
Insisting that you meet in public can also help you determine who's worth meeting for a date and who isn't. If somebody pushes you to go to their house or another private place when you've told them that you want to meet in public, all they're doing is showing that they don't respect your boundaries and aren't worth your time.
Avoid Drinking Too Much
There's nothing wrong with having a glass of wine with your meal or grabbing a beer from the bar when you meet somebody for a date, but definitely avoid getting drunk when you meet somebody from an online dating site for the first time.
That way, if you start to feel unsafe or wary about your date and want to get out of there, you're safe to drive yourself home and don't have to worry about waiting around for a taxi or a lift.
Even if you don't drive, being drunk could mean that you let your guard down too much and end up agreeing to things you normally wouldn't when sober, which could put you at risk. Save the drinking for when you've gotten to know your date a bit better and trust them.
Trust Your Gut
Finally, trusting your gut is crucial when you're online dating. If you have a bad feeling about somebody or something, you should never ignore it. Perhaps a guy you've been talking to is giving you weird vibes, or there's just something off about them that you can't put your finger on. If it doesn't feel right, don't try and force it just because you feel bad that you agreed to a date.
The most important thing to do when using online dating services is to look out for yourself and do what's right for you. If something isn't sitting right with you or you don't feel safe, there's nothing wrong with excusing yourself from that situation immediately.
For the most part, online dating is a fun and enjoyable way to meet new people. But it also comes with its own risks, and you never know who the strangers you're meeting up with really are. So, keep these safety tips in mind and enjoy your dating experience.